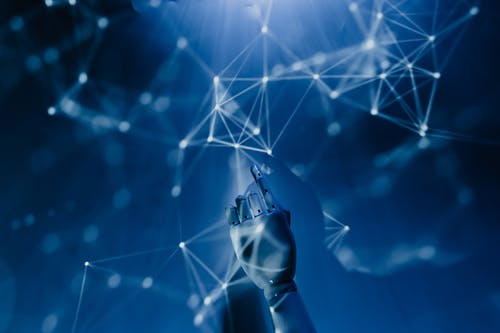 EVENT

"DIH-HERO Brokerage Event

25th November 2021"
Event Details
---
Start date: 25/11/2021
End date: 25/11/2021
ARE YOU ACTIVE IN HEALTHCARE ROBOTICS AND INTERESTED IN DEPLOYING A ROBOTIC SOLUTION IN DIFFERENT COUNTRIES?
JOIN THE BROKERAGE EVENT AND PITCH YOUR IDEA!
Come to the DIH-HERO Virtual Brokerage Event to be informed on the open calls, pitch your idea, find your cross-border partner(s) and increase the chance of a successful call submission.
SMEs and slightly larger companies as well as end-users located in Europe can participate in the open calls. Currently funding is available for the deployment of new, effective robotic-based solutions (TRL7-8) in clinical settings all over Europe, satisfying a current clinical demand or need, in regard to COVID-19 response, recovery and support in daily challenges that are still existing due to the pandemic as well as post COVID-19 challenges.
The program will include presentations with information about the calls, examples of success stories for inspiration for the upcoming calls, and opportunities to pitch your project idea and network with potential partners.
REGISTRATION
You can register for the event by using the following link:
https://dih-hero-brokerage-event-2021.scoocs.co/dih-hero-brokerage-event-2021/preregistration
WHERE & WHEN
25th of November 2021
Online Scoocs platform
Language: English
FOR WHOM
European Small-Medium-sized Enterprises and slightly larger companies active in the field of healthcare and/or robotics.
European healthcare institutions and end-users
Core partners and all associate partners of DIH-HERO.
Service facilitators and facilities supporting the development, evaluation and implementation of robotics in healthcare.
Preliminary Programme – Virtual Brokerage Event DIH-HERO 2021
| Time | Session | Speaker |
| --- | --- | --- |
| 09:40 – 10:00 | People entering the platform | |
| Plenary programme part I | | |
| 10:00 – 10:15 | Welcome at the DIH-HERO Brokerage Event | Françoise Siepel |
| 10:15 – 11:00 | Open call information and Q&A | Maren Bödding / Brecht Vermeulen |
| 11:00 – 11:15 | Coffee break | |
| 11:15 – 12:00 | Company and end-user pitches- session I | Participants |
| 12:00 – 13:00 | Lunch break and networking | |
| Plenary programme part II | | |
| 13:00 – 13:45 | What does the DIH-HERO platform and network offer? | ICs |
| 13:45 – 14:15 | Optional: Company and end-user pitches- session II | Participants |
| 14:15 – 14:30 | Coffee break | |
| Optional Breakout sessions | | |
| 14:30 – 15:15 | Networking tables | Participants |
| 15:15 – 15:30 | Wrap-up and closure of the event | Brecht Vermeulen |