MIRO Innovation Lab, Germany
The MIRO Innovation Lab was launched in 2017 at the Institute of Robotics and Mechatronics at the German Aerospace Center (DLR). Funded by the Helmholtz Association, the innovation laboratory is an interface between industry, research and clinical partners, which enables the collaborative research and development of new technologies in the medical robotics sector. Using our technology and expertise, we give particularly small and medium enterprises easier access to the highly dynamic market of medical robotics.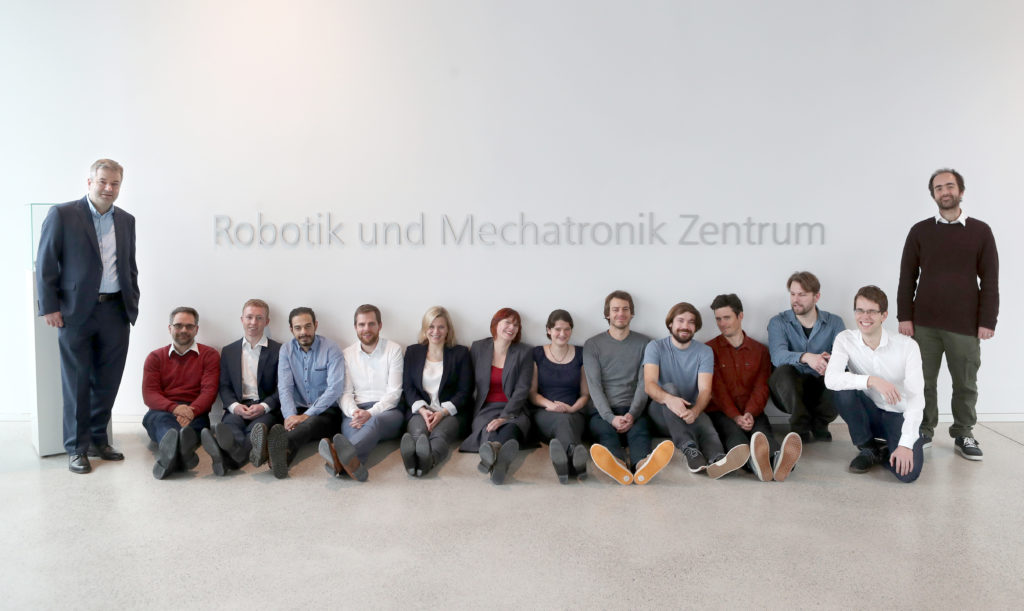 This is us
At the DLR Institute of Robotics and Mechatronics we have been working on robotic assistance systems for medicine for more than 20 years. The medical robotics sector is now one of our key areas of research. The team at MIRO Innovation Lab is made up of various experts from all of the institute's departments. Whether your issue regards mechatronics, control or software, our interdisciplinary team is happy to help!
MIRO – our basic technology
Our technology is based on the third generation of the medical robot arm MIRO. MIRO is a lightweight robotic arm optimised for medical applications. It is kinematically redundant and fully torque-controlled. It has been designed to recreate the size and mobility of a human arm, so that it can be operated intuitively, sensitively and safely. During a procedure, the surgeon can use one or multiple MIRO robots on a flexible and modular basis with different specialised instruments. This means MIRO can support in different application such as cleaning wounds using a water jet (wound debridement), robot-assisted endoscope guidance and minimally invasive surgery. The robot is programmed in such a way that it allows direct human-robot interaction, while at the same time performing precise, remote or automated functions.
---
"With the help of our basic technology MIRO we can implement our partners' technologies, test innovations and develop product ideas up to market readiness—at DIH-HERO we are looking forward to collaborating with interesting
companies!"


– Dr. Roland Unterhinninghofen
---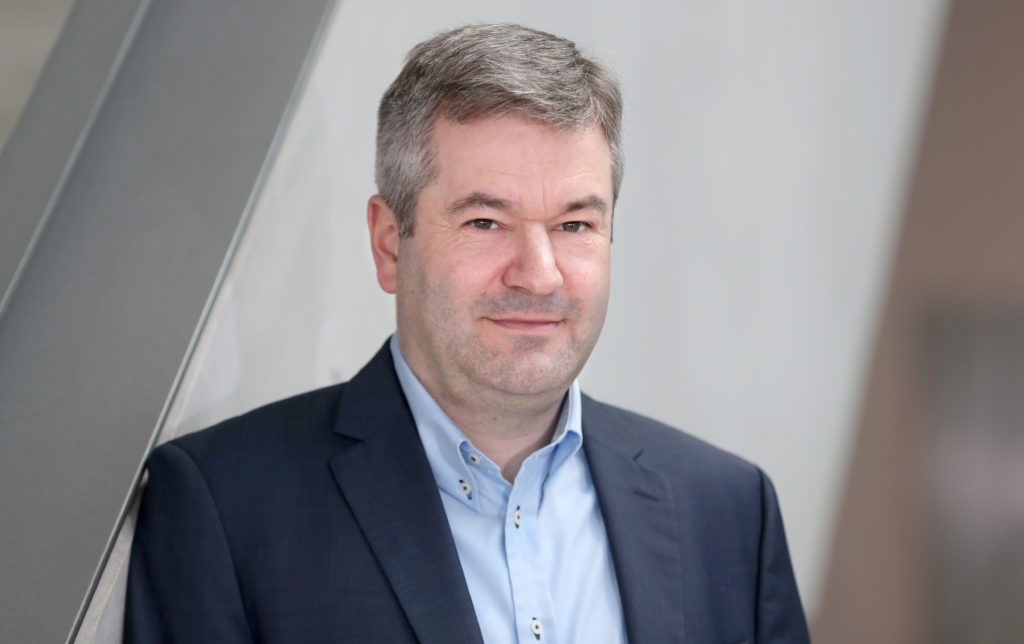 Dr. Roland Unterhinninghofen
Speaker MIRO Innovation Lab
The MIRO Surge System is a modular system used for performing minimal invasive surgery.

Besides the standard purposes it can also be used for a variety of procedures, like waterjet surgery and wound debridement or ultrasound aided applications.

We help our partners to perform
market studies, test and implement technologies and develop product ideas to market readiness.
By combining the expertise of all of our institute's research areas, we are able to support companies with their individual needs.
---
Our main services


Technology analysis, optimisation and redevelopment


Consultancy concept and feasibility studies


Training and networking
Together with our clinical, research and industry partners, we offer you a research platform on which you can integrate own technologies, test innovations and develop product ideas up to market readiness.
Are you already using robotic systems and want to evaluate them or develop an entirely new technology?
We can support you!
Do you have an idea for an application but don't know which technology is right? Do you have a problem but no solution concept yet? Or do you have the concept and want to evaluate it with the help of our infrastructure?
We help you make the right decision and find solutions
Would you like to stay up-to-date with medical robotics and discuss your ideas with experts? Are you looking for an opportunity to exchange ideas on future robotic tehcnologies on a national and international basis? Would you like to network with potential partners?
We open our doors to you!
Did you know?
The MIRO Innovation Lab works together with numerous clinical partners and hospitals in Munich, Dachau and Freiburg that allow for quick and easy testing of innovative products.
Contact
Andrea Schwier
dih-healthcare@dlr.de