Our hub includes 15 universities, their networks of hospital trusts and business development services as well as speciality manufacturers. By combining industry, research, clinicians, customers and business developers, our hub can provide services to help at all stages of product translation into the healthcare market. We are well known for certified, highly skilled manufacturing, successful translation of research to solutions that directly answer the needs of our healthcare systems and integrated clinical testing working directly with the NHS.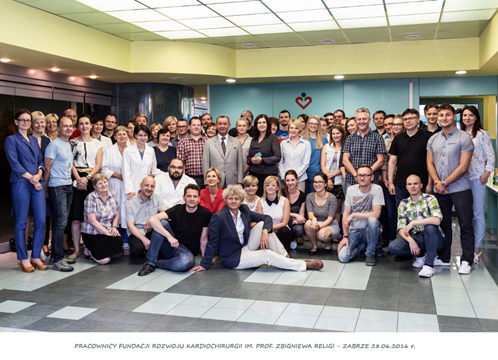 This is us
The core partner of the Hub is established in 1991. FRK, is known for its achievements, research and implementation, promotion and education related to technologies saving cardiac surgery patients. The Polish system of mechanical heart support has been clinically implemented since 1993. The license for the Robin Heart PortVisionAble – one of the representatives of a large family of medical robots and mechatronic tools developed here – was sold in 2019. FRK is therefore a pioneer of healthcare robotics in the field of artificial organs and surgical robots, has well-equipped research laboratories and experience in technical, biological and clinical experiments.
Medical Robots
The key to modern medicine is the increase in productivity. It cannot be done without automation and robotics – from diagnostic and decision-making processes to therapy and rehabilitation. After telecommunications progres in medicine – sending INFORMATION at a distance, it is time for long-distance transmission of ACTION. Robots are necessary for this. Automated diagnostics, reduction of invasiveness of operations, requirement for standarization of treatment specialties and access to databases as well as advisory programs increasing effectiveness and optimizing medical activities for a particular patient (personalization) – require the use of medical robots and artificial intelligence. We have unique original experience in the field of telesurgical, telediagnostic, rehabilitation, social and rescue robots in Poland. We believe in the power of cooperation, the need to exchange experiences and communication at the scientific and business level. In addition to pioneering work on surgical robots (Robin Heart) and artificial heart at FRK in Zabrze, several valuable rehabilitation solutions (Egzotech, ITAM, PIAP, Meden-Inmed), original social, asisstive & diagnostic (ACCREA), hospital pharmacy robot (UniDoseOne) robots were created. The oldest (?) Medical Robots conferences and workshops in Europe are also held in Poland. A specific, original innovative culture is developed and nurtured here.
---
"Robots should be considered as an element of the human future that will make it possible to realize the dreams of
FREEDOM
EQUALS
FAIR
MANAGEMENT "

"…Because, we do really great things out of curiosity,and the really important things -out of the need to help other people … "


– Zbigniew Nawrat
---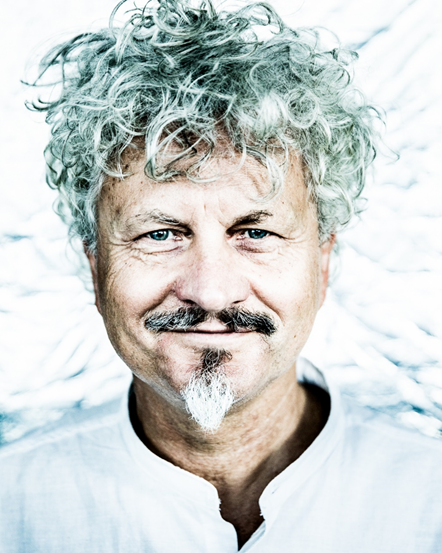 Zbigniew Nawrat
Poland Hub Manager
… when the patient's heart needs replacing
We create …. an artificial heart and a mechanical heart support system. POLVAD is a pneumatically driven, membrane type blood pump developed in our Institute of Heart Prostheses to support patients with heart failure during recovery or as a bridge to transplantation. POLVAD have been serving patients since 1993 and the longest-supported patient successfully – almost two years. The recently developed Religa Heart ROT is a miniature centrifugal pump, implanted through the tip directly into the left ventricle of the heart – currently is in the process of experiments on animals.
…advanced sensors and platforms…
PULSE is an innovative project from the University of Oxford to explore AI based technologies to eliminate the need of highly trained operators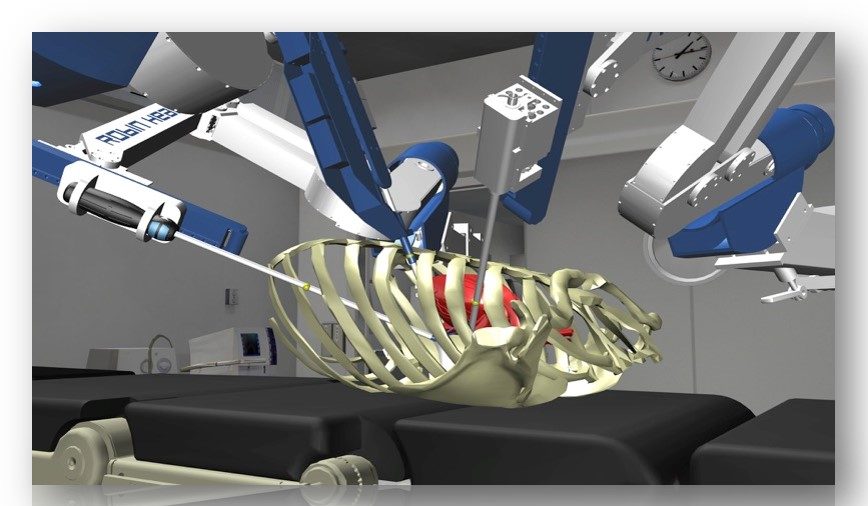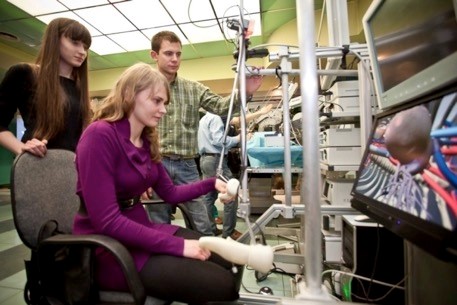 … when you need to precisely plan an operation
We create ..own, original advisory system for surgeons including: surgery planning, simulation of surgery effects and training. The virtual operating theatre introduced in our laboratory allows surgeons to train some elements of an operation, check the best placement of the ports in order to avoid internal collisions. Exhausted by 3-D visualisation, this system can be helpful in planning of an operation on a given patient. An educational system including conferences, demonstrations, workshops, publications, tele-education, e-learning ….
.. If you want to explain why you are doing this
You create an educational platform, conference, forum – Medical Robots, journal (Medical Robotics Reports), Society (International Society for Medical Robotics) and workshops and … you also invite young people, because they will continue your research work, implement and use the robots being developed. About 300 students and young people take part in our workshops from sewing a chicken wing to surgery with the Robin Heart robot every year. Of course, conferences, workshops and publications are for free.
---
FRK Infrastructure
A three-storey building with a basement – an area of 2800 m2
10 testing laboratories
Air conditioning (separate for tissue bank and TAH LAB)
Supply – vacuum pumps/ compressed air pumps/ electrical supply – 24 hours safe / liquid nitrogen for a tissue bank
Computing cluster – – 144 computing cores on Xeon processors, a total of 1.4TB of RAM. – Computing power ~ 33 TFLOPS including 8 TESLA cards by ~ 3 TFLOPS each
---
FRK offer
Own experience in the design and testing of surgical robots and heart prostheses / heart pumps
Original methods and specialized test stands for testing heart prostheses and surgical robots
Experience in animal studies of artificial organs, robots and surgical instruments as well as biomaterials
Own, original advisory system for surgeons including: surgery planning, simulation of surgery effects and training.
An educational system including conferences, demonstrations, workshops, publications, tele-education, e-learning ….
Did you know?
I tried to show you some of the achievements created by me and my friends in Poland. If you are an inventor, a fan of robots and you are not indifferent to people who need help – you will find a good companions here and you will succeed. Everywhere you will find high-end manufacturing, researchers, lab facilities and clinical partners, but only with us: vigor, creative tension, determination and diligence, and these are the values that allow you to achieve everything.
Contact