Politecnico di Milano, Milan
Politecnico di Milano, as a partner of DIH-Hero consortium, aims to accelerate innovation in healthcare robotics. Together with its satellites, among which research centres, associations of industries, hospitals and engineering labs, it offers different kind of services to SMEs in the field. Thanks to Fondazione Politecnico, it takes part to EU reasearch projects and subsidy programs that can help SMEs from theirs or other regions. Polihub, Politecnico's business incubator, supports the best national and international innovative startups, defining business model and market viability, as well as through financing and scale-up support.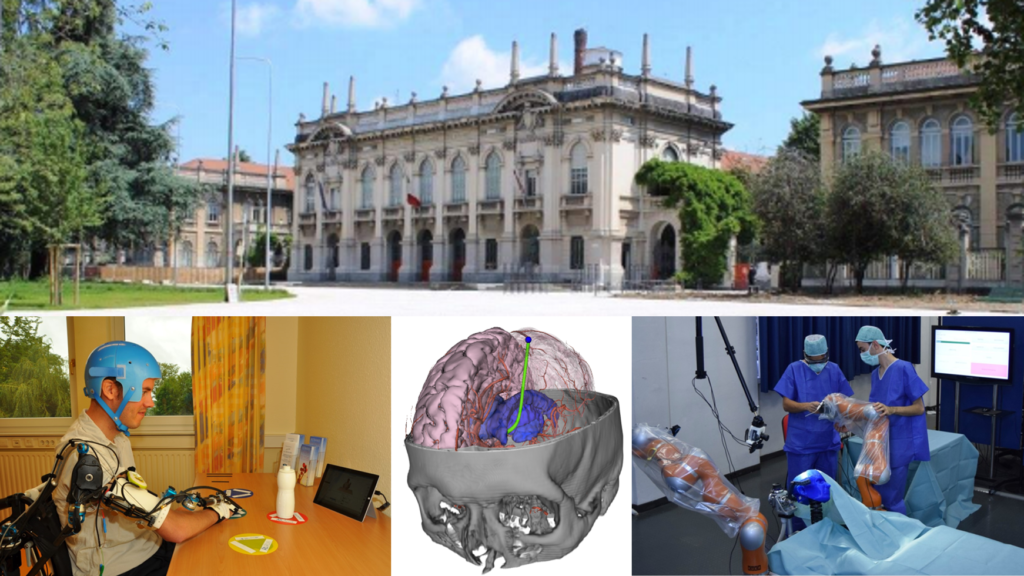 This is us
Your partner for healthcare robotics innovation from concept development to clinical test in real operational environments, helping SMEs also in startup incubation and foundraising.
20 years of experience in all fields of healthcare robotics from a technical view point with several Labs. A multidisciplinary team, covering all competences from technical development, project management, innovation and exploitation.
From prototyping to real operational environments and Scale Up services
Politecnico di Milano can provide access to several labs specialised in healthcare robotics, which offer prototyping, fabrication and machining service. Besides, a wide network of partners can offer testing for several systems and softwares and wide range of validation alternatives can be provided, also turning to private clinics and hospitals. Fondazione Politecnico and PoliHub Incubator can offer Scale Up Services, supported by the technical issues management and proven Innovation advisors available within the network. Politecnico di Milano proprietary labs can offer Micro-Analysis, Measurement and Metrology analysis, Mechatronics and Robotics analysis (Merlin Lab), Artificial Intelligence development (AirLab), Medical robotics and Neuroengineering research (NearLab), Mechatronics and Smart Structures, Haptics and Visual Prototyping (DMEC).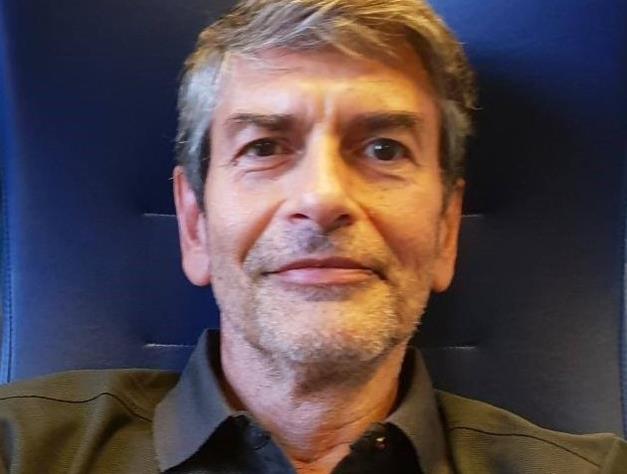 Prof. Giancarlo Ferrigno
DIH coordinator in Politecnico di Milano hub
POLIHUB selects innovative ideas and helps developing them through a business empowerment program, while our disctrict of innovation ensures also to SMEs the collaboration with the wide network of Politecnico di Milano.
Together with hospitals, mentors with experience and other partners we support the startups in defining a business model and market viability in a user-centric view and we help them in their growth.
Advisory is offered to support innovation in private and public fundraising and Fondazione Politecnico helps in identifying major sources of national and international funding and providing managerial support.
The ACTIVE project is an example of fundraising (from EU) in which Polimi made available to the consortium (including companies) expertise and coordination. It was a robotic Neurosurgery platform for pre-and intra-operative control. It has been the platform for further H2020 projects in the field.
---
Our main services

Technology advisory and testing
Do you work in the healthcare robotics field and do you need to know whether your supply chain is good or not? Are you looking for specialised prototyping services or do you need to test your healthcare technologies?
Our hub can provide several specialized and vertical labs and you can count on the support of proven Innovation advisors available within the network.
The expertise you can trust!

Research and training
Do you need to know more about a specific technology related to a robotic application? We provide access to a wide database of publication and documents, as well as ad hoc courses and online trainings. The National Research Council, hospitals, clinics and SMEs networks can guarantee adherence to medical protocols, issues and standards on components specifics.
You can count on our support!
Startup incubator and networking
Are you looking for well-rounded scaleup services?
Our PoliHub is the third worldwide university incubator and offers a proven startup and scaleup program as well as mentorship and events, available for networking, fundraising and partnership creation.
We open our doors to you!
Did you know?
Fondazione Politecnico has performed 100+ subsidy projects/year regarding healthcare robotics and has taken part to several EU research programs, such as EIT Digital, EIT Mobility, H2020, EIT Raw Materials, EIT Climate Change, EIT Manufacturing, Life+, SME instruments.
Contact
Ferrigno Giancarlo
dih-hero@polimi.it
Laura Mazzola
laura.mazzola@fondazione.polimi.it