TechMed Innovation Hub, NL
The TechMed Innovation Hub is a non-profit collaboration of partners, coordinated by the TechMed Centre of the University of Twente that stimulates the development and implementation of technology for better healthcare. In order to realize true impact in healthcare and the medtech industry, the TechMed Centre boosts innovation by connecting different stakeholders in our network and regional ecosystem, offering a wide diversity of services, stimulating new innovation projects with funds and voucher programs and by offering our extensive experience in Tech Transfer.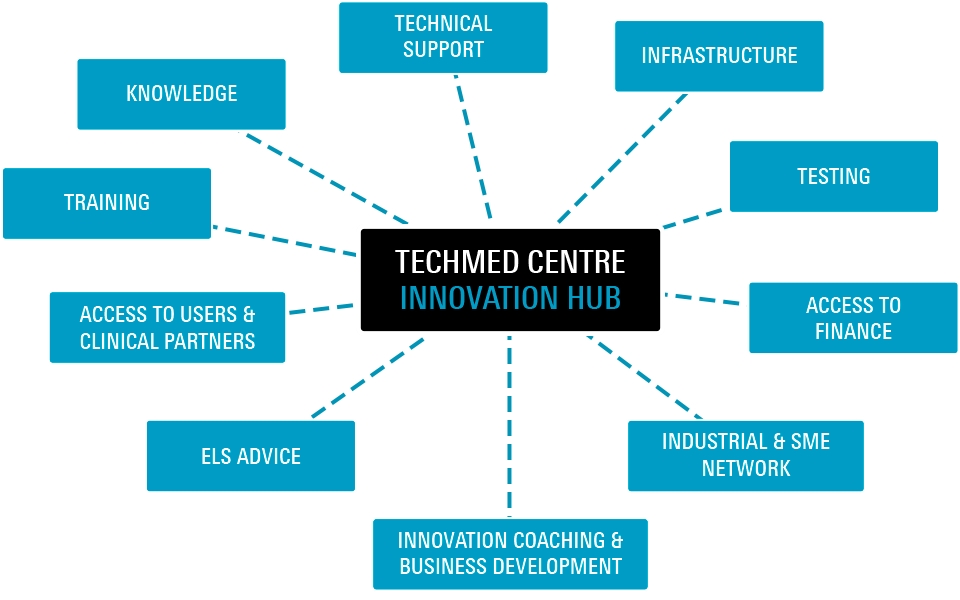 This is us
The TechMed Innovation Hub offers a broad range of services to partners inside and outside our existing network. These services include, but are not limited to, innovation brokerage, shared research projects, facility sharing, knowledge transfer and funding programs.
The Ecosystem
The Innovation Hub serves as an access point to the regional ecosystem of MedTech stakeholders in the Eastern part of The Netherlands. We can connect you and your innovation question to this living network of healthcare providers, industry, research institutes, testbeds and cluster organizations.
---
"The TechMed Centre is unique because we combine the development of new techniques with training for medical professionals."

– Remke Burie
---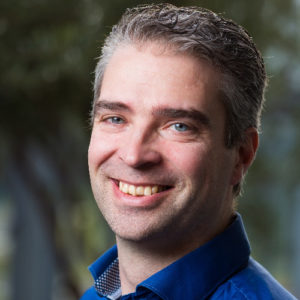 Remke Burie
Managing director of the Technical Medical Centre (UT)
The TechMed Centre displays excellence in the domains of: Imaging and diagnostics, Bioengineering technologies,
Biorobotics, Medical physiology and Health, Well-being & Technology

We have experience in setting up successful collaborations between academic and industrial parties, finding the clinical need and validating innovations.

Together with our network partners we invest in the TechMed ecosystem by organising symposia, workshops, thematic events, medical tours and trade missions.
We help our partners to perform market studies, test and implement technologies and develop product ideas to market readiness.
---
Our main services


Concept validation and prototyping
Are you looking for the expertise of our researchers or facilitates to support the development and evaluation of your innovation? Together with our partners, we offer various computer and physical modelling, as well as pre-clinical and clinical validation techniques. Contact us to explore joint interests and the formats of collaboration. Collaborative projects typically range from student projects (low cost, short term, no outcome guarantees), to externally funded (subsidized, risk of long throughput time and dismissals) and contract research projects (quick start, science-based answer to your questions, tailored IP agreements).


Facility sharing and Testbed
By sharing our state-of-the-art facilities we aim to boost the Technology Readiness Level (TRL) of medical innovations. Our state-of-the-art infrastructure ranges from high-tech research labs for early stage research & development activities to simulated healthcare environments for preclinical studies. You can choose from a broad range of facilities, such as our Simulation Training Centre (with medical imaging, OR, ICU, physiology, surgical simulation training, etc.), biomedical (nano) engineering labs, a Wearable Robotics Lab, the eHealth House and the BMS lab for virtual reality training and simulations.
We open our doors to you!
Business Coaching
You need something different in every phase of entrepreneurship. Our partners in business development, Novel-T and OostNL, offer tools to the Twente ecosystem that help you to start or accelerate your innovation. We support (international) entrepreneurs throughout the process of establishing businesses and fostering growth in the region of East Netherlands. Meet an innovation matchmaker, a business developing coach, join one of the funding programs or innovation clusters.
We help you innovate your business!
Did you know?
The TechMed Innovation Hub is recognised in the official Catalogue of EU DIHs. See for Digital Innovation Hubs in your region: https://s3platform.jrc.ec.europa.eu/digital-innovation-hubs-tool
Contact